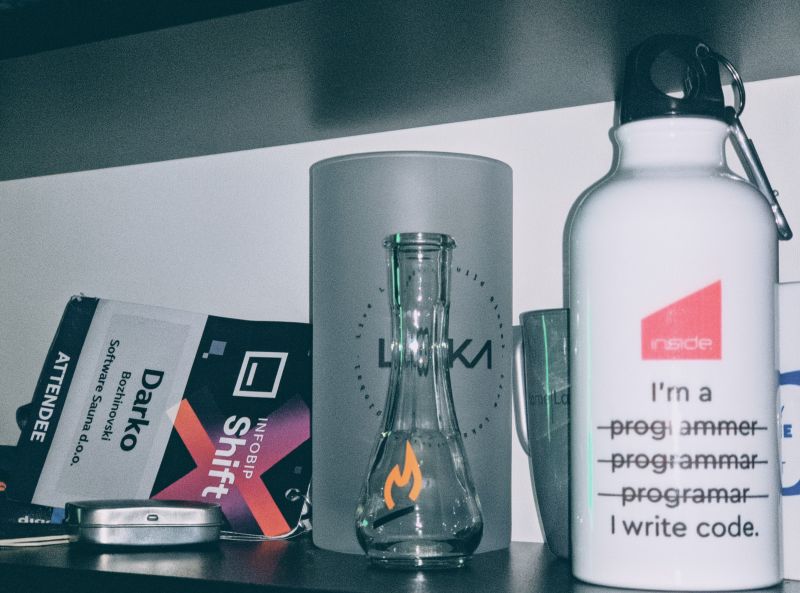 BeerJS Скопје has an HQ for a while now. It doubles as my office during the day. We have the coolest roommates, by the way. Sharing your space with an actual hacklab is one of the best decisions I've ever made.
One of the corners of the HQ holds a special place in my heart. With the meetups and conferences season closing, looking at this corner brings so many good memories! Meet the swag corner. These aren't just ordinary items, no. Each of these is an entire story.
I'll be sharing some of those stories in the coming days; stay tuned 😄
---
PS. If you're up for a coffee (or a beer) and a chat, feel free to stop by.
---
Story index